The festival presents a selected hiking sea view tour to be happening on the speechless Adriatic seacoast of Mediterranean Sea. In particular, we will tour around the Faro Punta di Palascìa near to Otranto, a natural, highly-suggestive spot placed on the most Easterly point of Italy.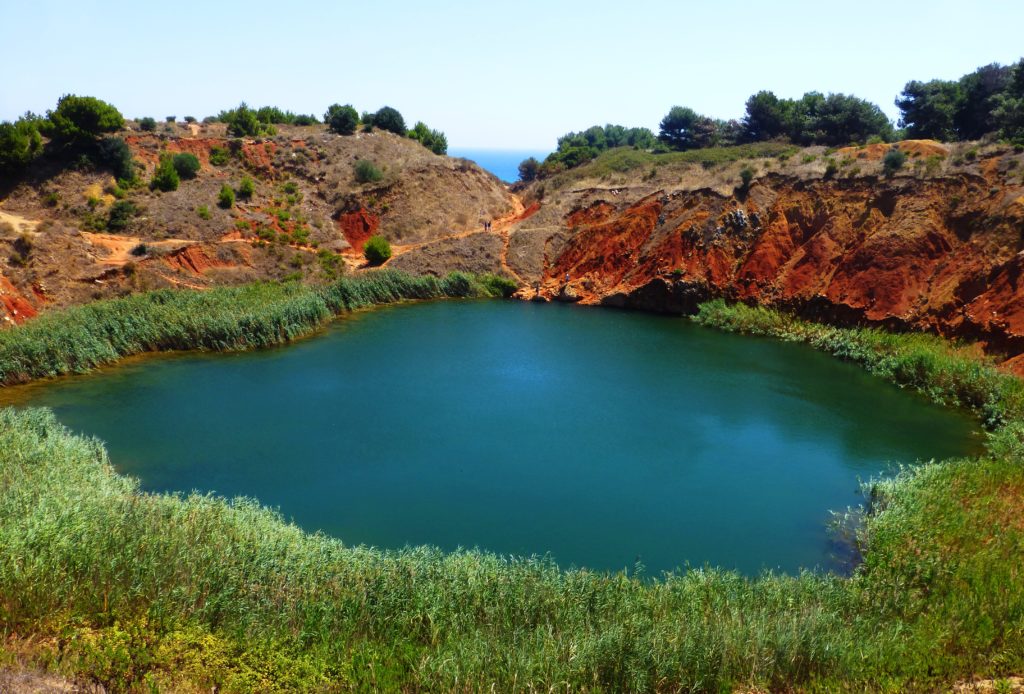 On the Adriatic side of the Mediterranean Sea, the tour starts from the well-known town Otranto and continues towards the the Punta Palascìa lighthouse, passing by a former quarry of bauxite called Cava Di Bauxite. That is a spectacular natural environment, a pond inside an old cave. It's a magical and evocative place, surrounded by colored earth and by the dominant presence of the mineral – appearing as an intense red color and highlighting the bright green of the pond waters and vegetation. Once we reach this place, we will head back to the Punta di Palascìa lighthouse; from here, it is normally possible to spot the Albanian mountains and the first Greek islands on the horizon.
It is an easy hiking route accessible to everyone, it is a two-hours length walk.
Once we finish to visit the seacoast, we head to a cozy, typical masseria in charge of preparing the lunch. Expect zero kilometers local dishes, from vegetables to meat.
Please contact help@sudsonico.it for more informations about prices and booking.