The festival is going to present few selected hiking sea view tours to be happening on the Adriatic and Ionian seacoasts of Mediterranean Sea. In particular, we will tour around the Faro Punta di Palascìa near to Otranto, and the stunning part and seacoast of Porto Selvaggio.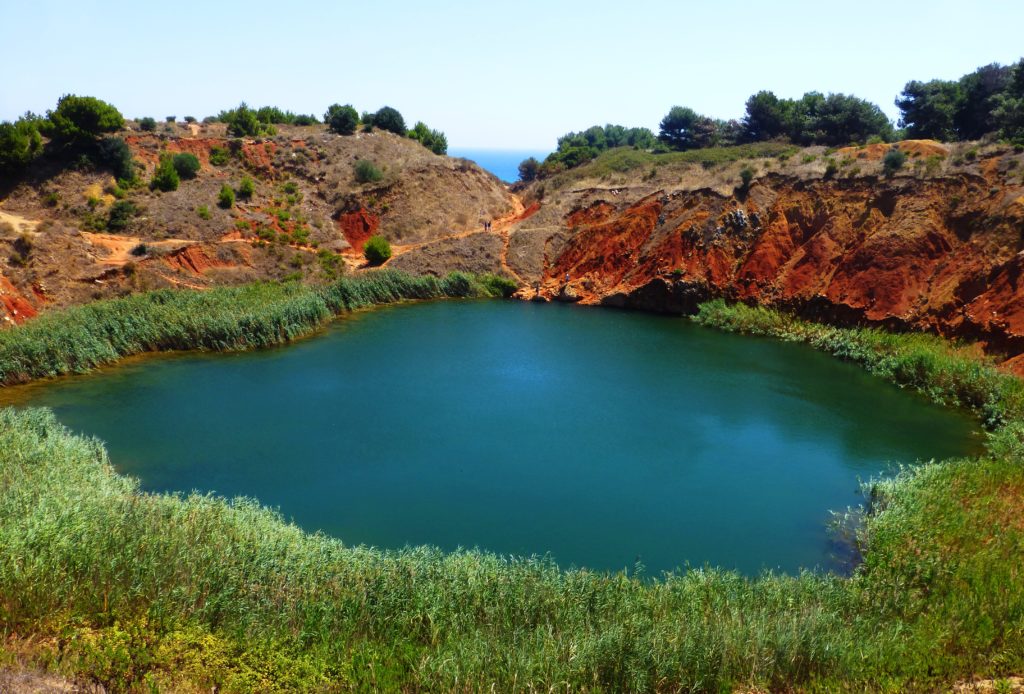 On the Adriatic side of the Mediterranean Sea, it will start from the well-known town Otranto and continue towards the most eastern point of Italy: the Punta Palascìa lighthouse, with a special stop in a spectacular natural environment: a pond inside an old cave called Cava Di Bauxite. A magical and evocative place, surrounded by colored earth and by the dominant presence of the mineral, which appears as an intense red color and highlights the bright green of the pond waters and vegetation. Once we reach this place, we will head back to the Punta di Palascìa lighthouse from which, on days when the sky is clearer, it will be possible to see the Albanian mountains and the first Greek islands on the horizon.
On the Ionian coastal side, instead, we're going to walk through the Park of Porto Selvaggio, a path that stretches for about two kilometers starting from Torre Uluzzo tower from which you enter the unspoiled natural view with a breathtaking sea view. A pleasant and wild place ("selvaggio" is the Italian word to indicate "wild") showcasing small bays, a stunning rocky seacoast and few caves of prehistoric attendance. Our eyes will be dazzled by the green vegetation and the blue and turquoise of the sea.
The Natural Park is delimited by two sixteenth-century watchtowers, ancient sentinels of the Salento coast. We will have panoramic views of Gallipoli and the Sant'Andrea lighthouses. At the end of the waling route, we are going to finally swim together within the immersive water.