The festival presents a selected hiking sea view tour to be happening on the speechless Adriatic seacoast of Mediterranean Sea. In particular, we will tour around Porto Badisco, a small bay near to Otranto, also known as "Enea's Landing".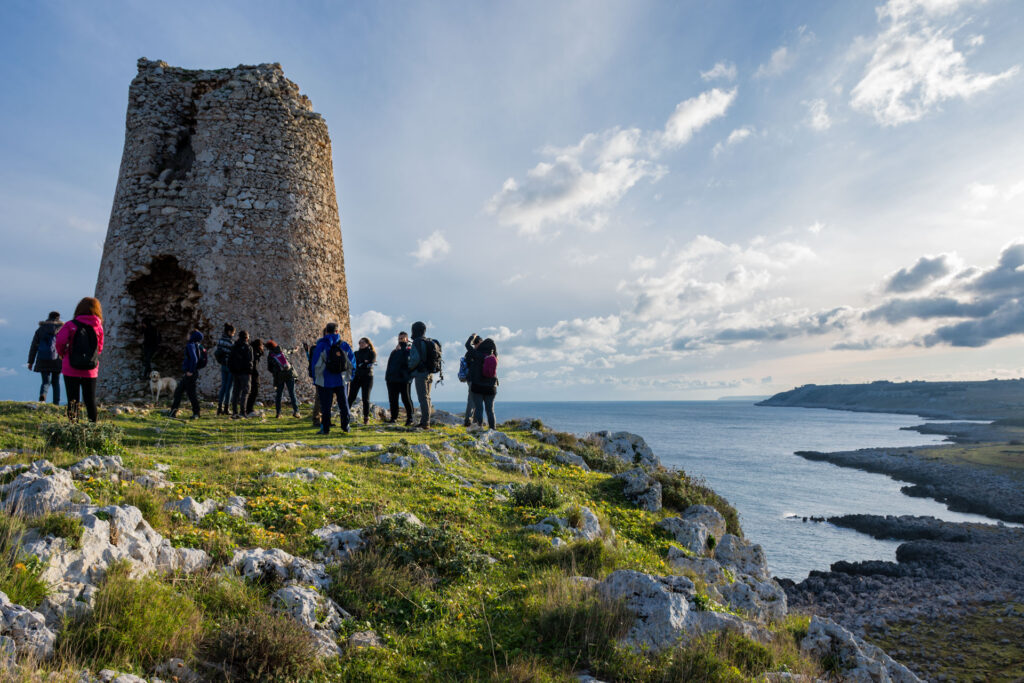 The small bay of Porto Badisco comes enclosed by a unique landscape that preserves a high archaeological interest, from the Grotta dei Cervi – famous throughout Europe for its spectacular paintings – to the most recent coastal defensive towers. Walking along the paths in the hinterland, we will be admiring the splendid Adriatic coast until Torre S. Emiliano, one of the most evocative scenarios of the whole Salento area.
The activity starts at 12.00 in the morning. It has a duration of two hours, an easy walking difficulty, it is in fact suitable for beginner and expert walkers. We must inform the walkers of the predicted high temperatures; it is suggested to bring a backpack, a hat, a towel, water, long trousers, insect repellent and a waste bag.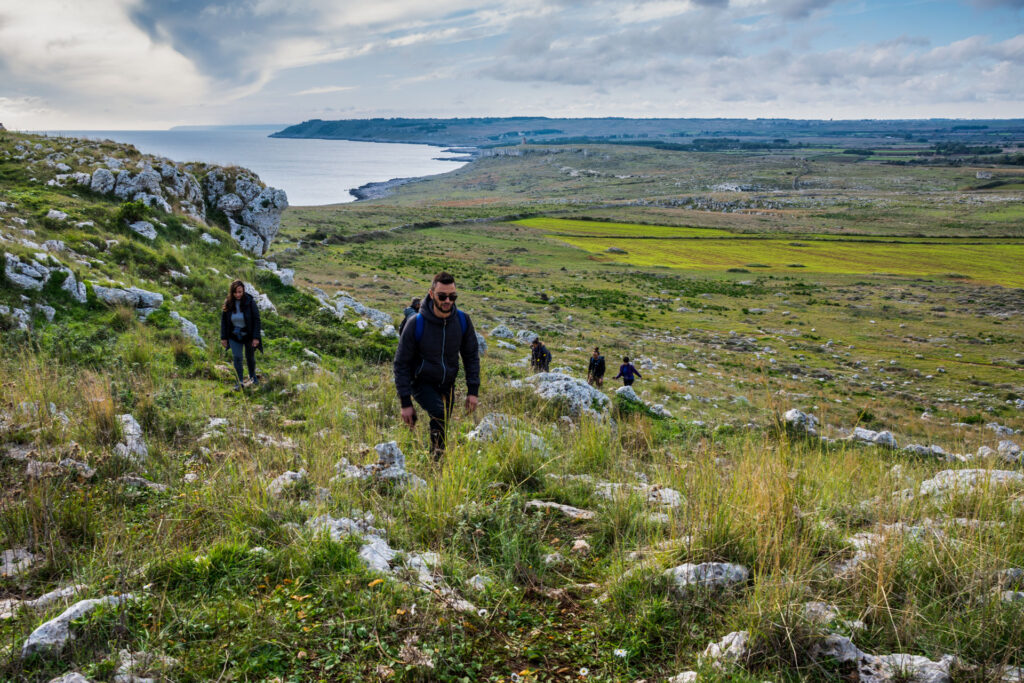 Once we finish to visit the seacoast, we head to a cozy, typical refresh point in charge of preparing the lunch. Expect zero kilometers local dishes, from vegetables to fish.
Please contact help@sudsonico.it for more informations about prices and booking.