The coastal hiking experience is going to be memorable! On Saturday, August 6th we will explore and have lunch among the stunning seacoast between Otranto and Orte bay – one of the most renowned natural spots of South Italy!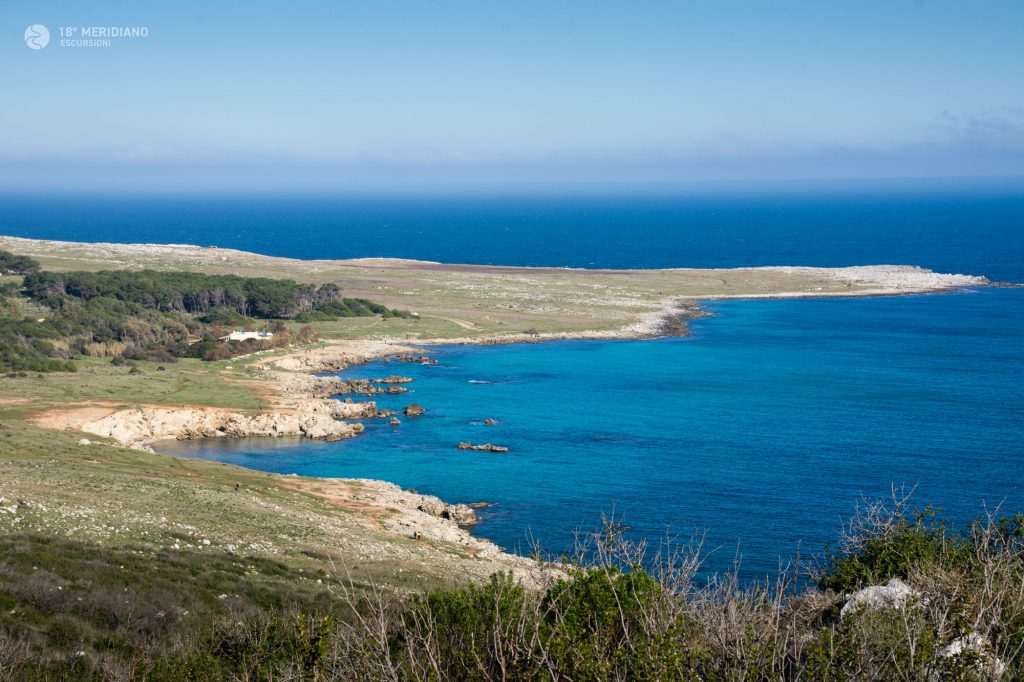 On Saturday 6 August, we will walk along the Adriatic coast, visiting in particular the coast of Otranto's city. The itinerary begins at the port of Otranto, and continues until Torre del Serpe, an historic symbol of Otranto that, in ancient times, served as a watchtower. The route continues along the seaview dirt path, and reaches the Bauxite Lake, an emerald-green lake formed in an old quarry, from which the bauxite mineral has been extracted. Nature put a spell on this magic place, that now turned into an enchanted, surreal landscape with turquoise waters, purple-red soil and deep green vegetation. The arrival point of the itinerary is at Orte bay: the plan here is to relax, have a swim and have lunch altogether with a great traditional meal!
What to know and what to bring? The meeting point is at Otranto's port in front of Guardia Costiera's headquarters at 11.30AM. The trekking starts at 12.00AM and the lunch is set for 13.30PM. The trekking takes 1-hour, and it is suitable for both beginners and experts. The sun is going to hit hard, but no worries, we did think to a few solutions. Get a backpack, a hat, a towel, water, long trousers, insect repellent and a waste bag.. and if you're feeling hot, be aware that the route runs along the seacoast, and you can just jump in the sea and have a refreshing swim.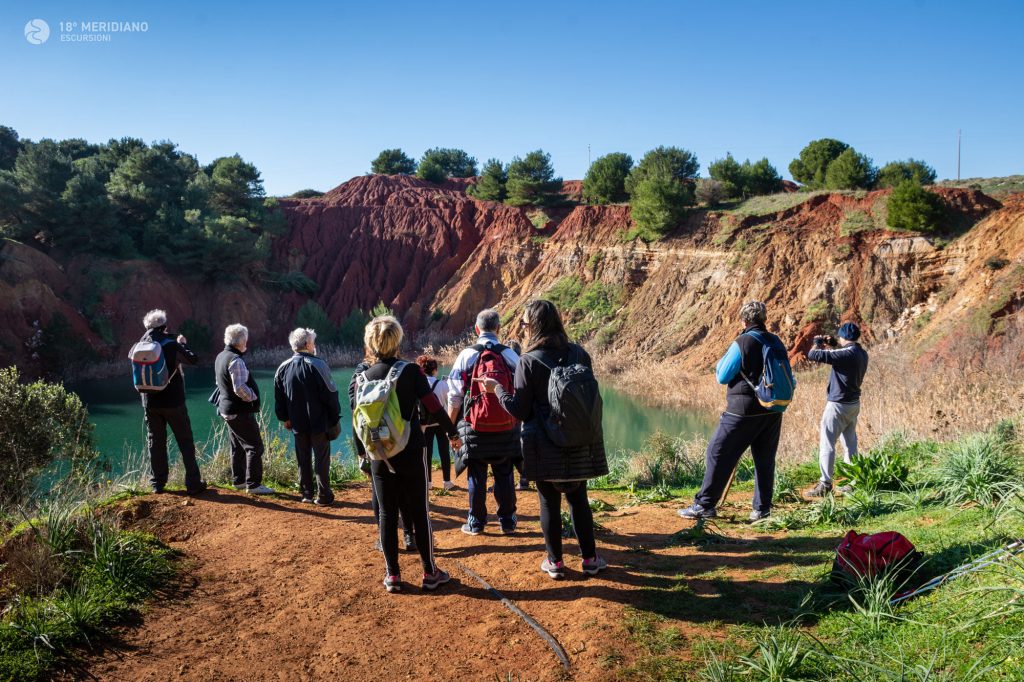 Join trekking & lunch and please book no later than August 4th. Info, costs and booking at avantfestivalitaly@gmail.com.